Grand illustrator of the space-age, Ralph McQuarrie was an instrument of Boeing's military-industrial complex before he found his way to George Lucas. Through an unproduced project of friend and USC classmate Hal Barwood, McQuarrie came recommended (Barwood is a font of knowledge, he also offered up the loglines of Lucas's key student film and Spielberg's magnum-opus CE3K, pitching the conflict of THX-1138EB: Electronic Labyrinth and the child kidnapping scenario of Close Encounters).
McQuarrie's twenty or so widescreen Panavision shaped gouaches sold the seemingly incomprehensible Star Wars plot to the 20th Century Fox board, and simultaneously launched the film's publicity machine. Those first images were so unique, when reproduced in lower resolutions in early fan magazines, they were mistaken as actual images from the film. Below, McQuarrie also served as a pinch-hitter matte painter, rendering 'live' what he once only drew as design.
Before Empire's runaway spending nightmare (a budget of 18 million becomes 32), Lucas planned a more epic film for Revenge of the Jedi: a Wookie planet-battle (switched to lower cost Ewok costumes), an extended sequence on Tatooine, and Luke's joining Vader earlier (instead of heading for Dagobah and Endor; get the joke, the trilogy may or may not be ending: End-or). Luke's initially planned meeting of the Emperor on Coruscant involved first travelling into Vader's palace and taking an unusually epic elevator ride downwards where another realm existed, the actual surface of Coruscant. Here we'd find a lava flowing nightmare where the Emperor ruled openly as Darth Sidious. The anachronism of the Imperial Shuttle's design is now explained by the forms that shift from its arrival here. Notice the elevator's corridor, the monochrome hallway that spills open to the underworld, is to the far left of the underworld's introduction, second from bottom. Images from "The Art Of Ralph McQuarrie".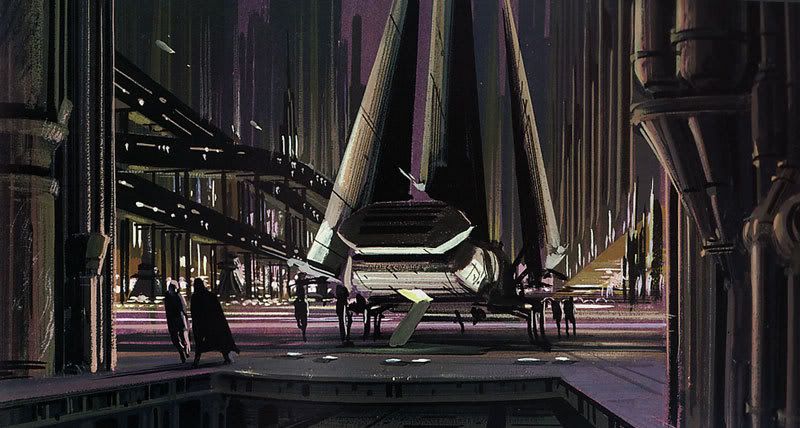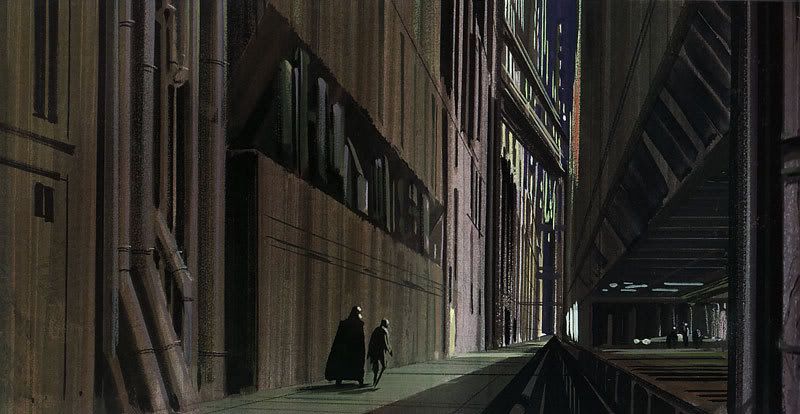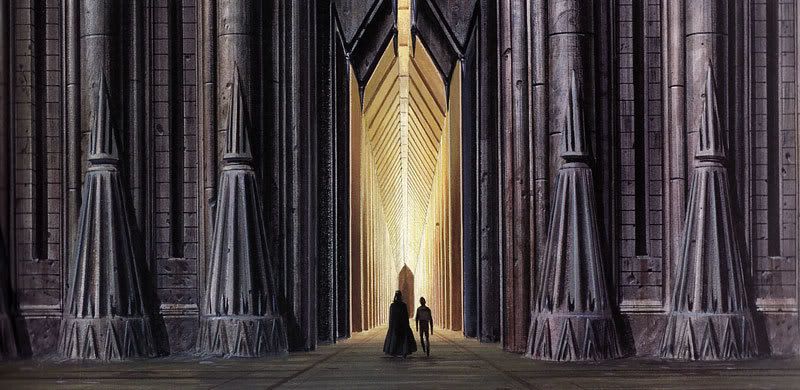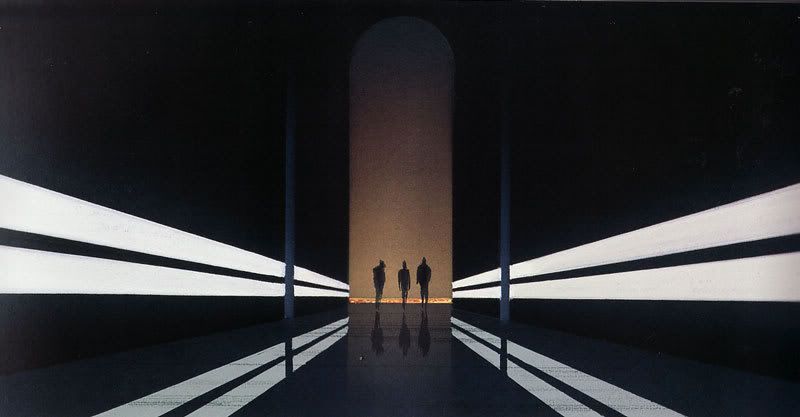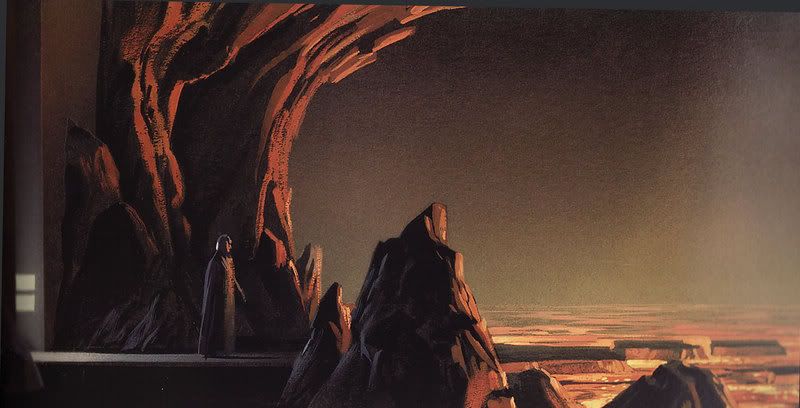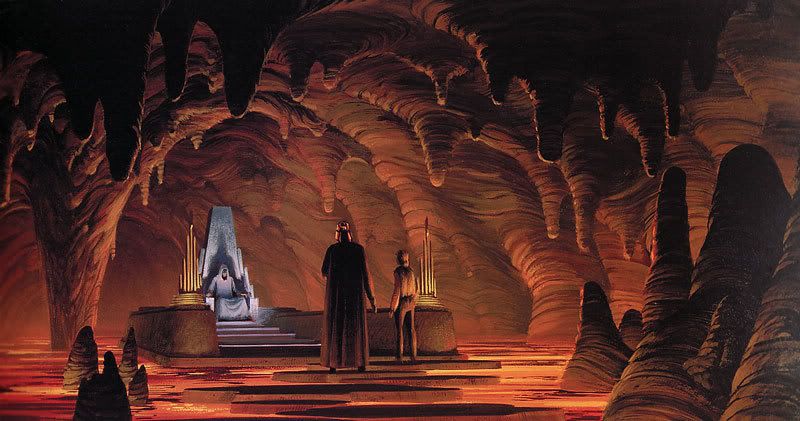 Lurking inside the Star Wars films is a hidden form-puzzle: Physical Cosmologies: Star Wars Episode IV