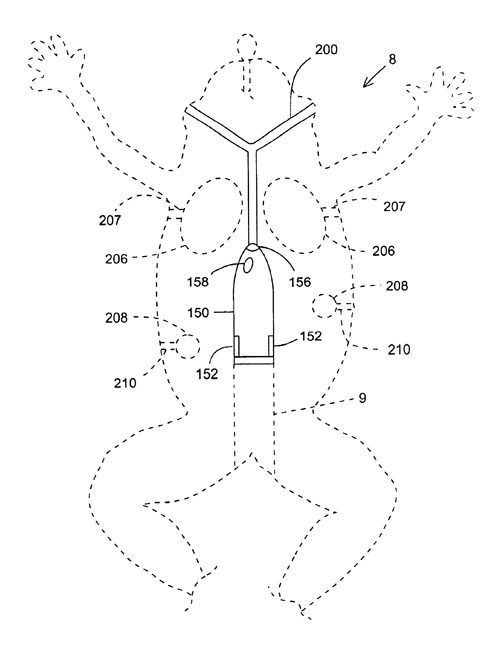 Document Type and Number:
United States Patent 6807766
Abstract:
A fishing lure or decoy is provided, the lure having a casement for receiving an electronic insert. The insert is operated by a microcontroller programmed to implement at least one sequence of operation implemented by at least one of a LED light emitter, a vibration-producing device and an audio transducer. An electrical power supply in the insert provides power to the devices and microcontroller, and a pair of externally exposed contacts switches the microcontroller ON when bridged by water containing electrolytes, as would be found in a fishing area. This also produces an electrical field around the lure, this electrical field also serving to simulate living food creatures to entice fish to bite the lure.